Tours, Packages, Cruises, Cooking Classes & Transportation
We are not a regular company
We're the first and only social & sustainable tours agency in Lima
We will take you on an adventure through Peruvian culture, cuisine, and traditions. You will have a FUN & UNIQUE experience with us, taking a tour with Haku Tours also means that you are helping the less fortunate!
We are a proud supporter of our nonprofit sister organization: Reciprocity NGO. Our profits go towards helping the communities living in extreme poverty in the slums of Lima. Visit our Social Projects page to learn more about how we help many families in the shantytowns.
Our tours are in small groups of 6/7 people, only on special occasions 10 people, to ensure that you will have the best quality of service.
With great happiness we also announce that Haku Tours has the official license of  "Marca Peru" (Brand Peru).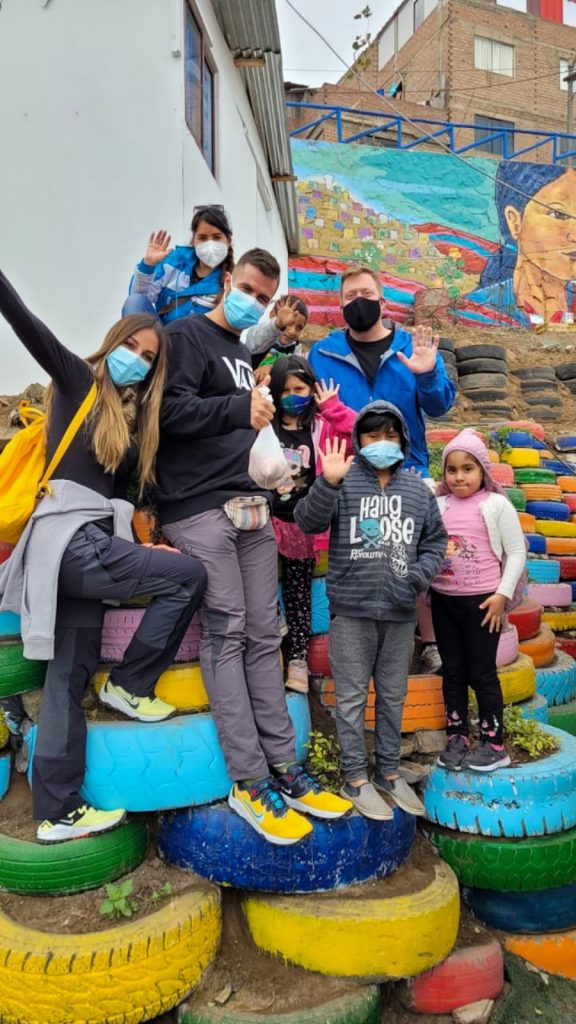 Un tour diferente de Lima Cesar y Julio fueron espectaculares. Lugares lindos y diferentes con datos lindos y muy buena energía. 100% recomendado.
Excelente tour a Machu Picchu en 2 dias Nos encanto el tour para Machu Picchu. Teniamos solo 2 dias, asi que todo debia ser muy bien organisado y lo fue! Los choferes, el guia, todo todo fue magnifico! Muchas gracias Haku Tours
Evelin Schuster
2023-09-21
Great city tour! Wonderful tour with the best tourguide Aura!!! It was a beautiful afternoon in the city! Highly recommended 👌⭐
Evelin Schuster
2023-09-21
Great tour! Wonderful tour! My tourguide was very very nice, friendly, helpful and she was just amazing! A very nice experience!! Absolutely worth it wenn you are in Lima! And you support the local community and projects with the money you pay for the tour
Great way to spend a few hours! I did this tour on my last day in Lima to fill some time before my early morning flight. The instruction was great and the hands on experience very well done. The guide and the chef were welcoming and very organized. It was a very enjoyable few hours.
Tasty good value Great food and lovely hosts. Made a great, restaurant quality starter and main and had some snacks, tried 10-15 exotic fruits. The cooking was doable and rewarding and we left with recipe cards to try it at home
Super fun and amazing guide! This tour was an absolute blast! It was such a unique experience to learn about Peru through the local markets and street food. We would not be able to have had this experience otherwise, and we were really made to feel like locals! Come hungry ( it's a ton of food)! The best part was our guide, Cesar! He was super fun, friendly, knowledgeable, took pictures for us, and even took the time to teach us some Spanish. The food was great, but Cesar really made the tour amazing. We would definitely recommend this tour!
Esperienza incredibile Tour perfetto, la nostra guida Aura ha contribuito a rendere tutto ancora più entusiasmante. Consiglio assolutamente