All Inclusive Lima Highlights Tour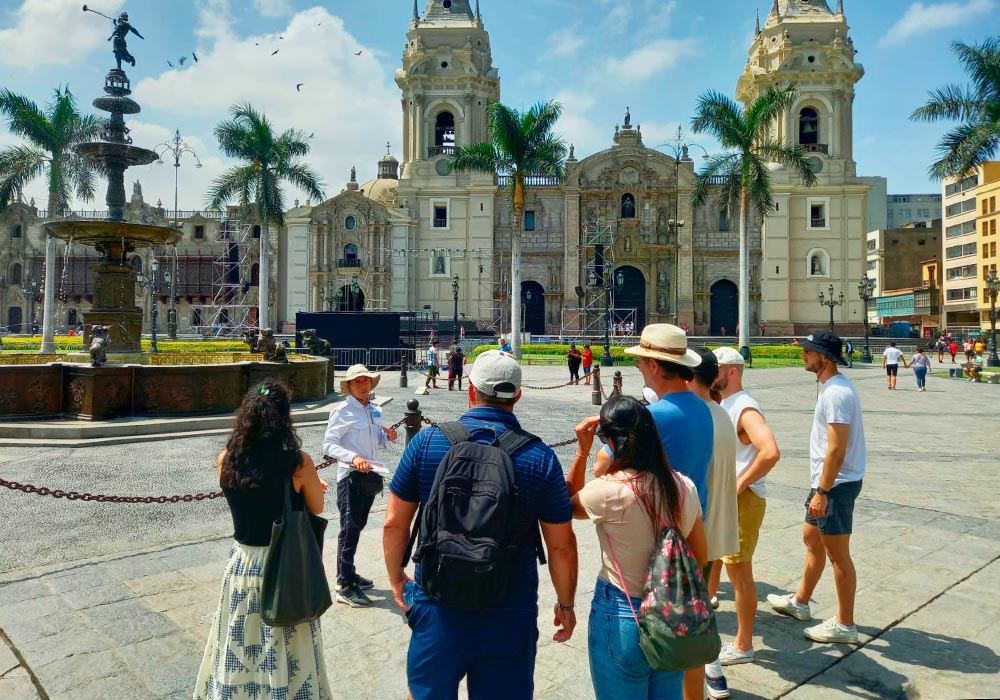 Do you have just one day to visit the most important tourist attractions of Lima? if so, this is a very special tour for you! We have designed a unique tour where we will take you around Lima in 8 hours.
Our first visit will be to one of highest points of the city, located in Chorrillos district to go towards the historical "Morro Solar" (300 masl), where an outstanding view will be waiting for us and we will be able to learn about the history of this spot and Peru in general.
The next spot to visit is the bohemian and artistic district of Barranco. We will visit the "plaza", the romantic and "Puente de los suspiros". In addition, we will take a look at the beautiful art murals on the very small and narrow street's walls of this traditional neighborhood.
After Barranco, our visit will take part in the colorful and famous district of Miraflores, where we will visit the romantic "Parque Del Amor" that has a very artsy sculpture made by a well recognized local artist and it offers a panoramic view of the Peruvian sea.
Then, we go towards "Parque Kennedy" for a walk throughout the park and to have a very nice conversation about the history of such a popular place.
Time for food! We go to a very traditional "Local Market" in Surquillo district, where we will learn about many products we grow and harvest in our country and also learn about the Peruvian  gastronomy.
After lunch, we go towards the historical center of Lima, where we'll visit San Martin Square, Main Square and the mysterious underground Catacombs at San Francisco Monastery to learn more about the history of Peru.
If you wish to get something typical from Peru we'll take you to a short visit to the Inka Market.
For 1 person: 115 USD
For 2 – 3 people: 95 USD each
For 4 – 6 people: 85 USD each
For 7 – 10 people: 80 USD each
Note:
The prices provided are for shared groups, if you want a private service or you would like to join a shared group, ask for availability please.
We want to inform you that, on all public holidays in Peru, our prices will have a 50% increase.
Pick up from your Hotel
Local Lunch

Guide in English or Spanish

Customized service
All entrance tickets
All tolls & taxes
Return transport
All of our prices included pick up and drop off to your hotel only when it is located in: Miraflores, San Isidro or Barranco. Outside of these areas, we ask that you pay a small fee for your pick up and drop off to your hotel location.
Sunscreen
Comfortable walking shoes and clothes
A hat
Sunglasses
Water