Caral The First Civilization in América (From Callao Port)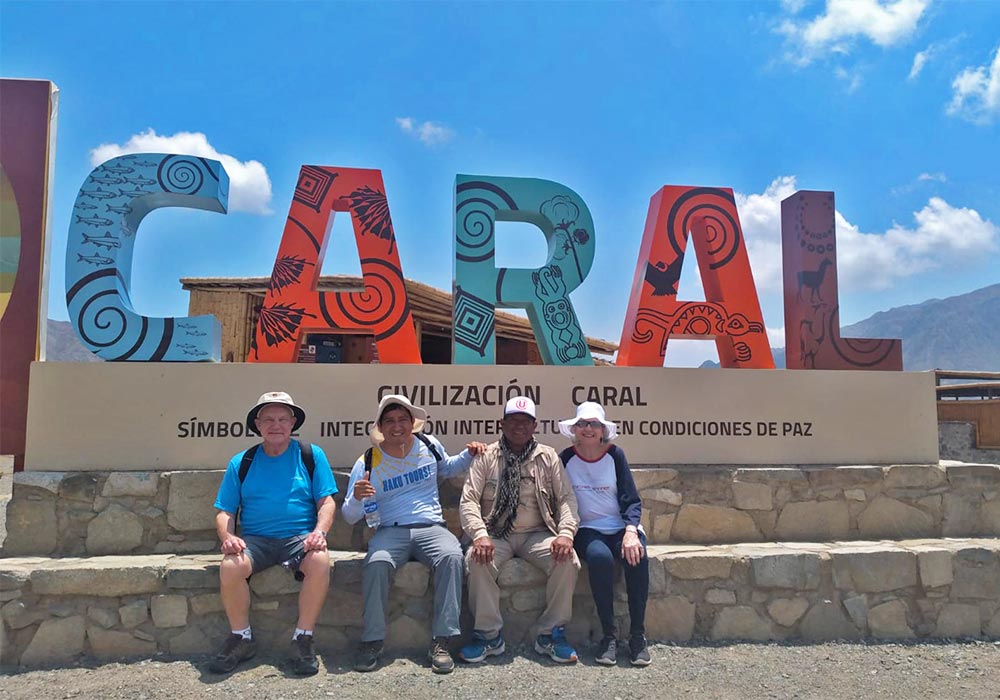 Caral is the oldest known city in the Americas. Developed simultaneously with the ancient cultures of Mesopotamia and Egypt about 5000 years ago. The archaeological site of Caral is among Peru's most impressive ruins and makes a popular full day trip from Lima.
Caral is considered one of the oldest urban settlements in America and was declared a World Heritage Site by UNESCO.
As you tour this enigmatic place, you will marvel at the majestic pyramids, complex canal systems and ceremonial plazas that bear witness to the civilization that flourished more than 5,000 years ago.
You will discover the mysteries that surround this ancient city and immerse yourself in the history and culture of one of the most important civilizations in pre-Columbian history.
A tour to Caral is an unforgettable experience for lovers of archeology and those who seek to connect with the ancestral legacy of humanity.
Although initially discovered back in 1948, recent excavations of Caral revealed an elaborate complex of temples, sunken plazas and some of the largest terraced pyramids in the world, leading archeologists to ponder the chance Caral being the fabled "Mother City" of ancient civilizations.
Now open to the public, the site has garnered acclaim for its beautifully preserved ruins and intriguing collection of artefacts, which include a quipu (a unique knot system used by ancient Andean civilizations) and a number of musical instruments fashioned from animal bones, but definitely, no trace of warfare or weaponry.
Lunch is not included but we will help you to organize a meal in one of the typical restaurants in caral. Lunch on these places are a little pricy , around S/.35 soles main course
From 2 – 3 people: 175 USD each
From 4 – 7 people: 158 USD each
From 8 – 10 people: 150 USD each
From 11 – 14 people: 145 USD each
Note:
The prices provided are for shared groups, if you want a private service or you would like to join a shared group, ask for availability please.
We want to inform you that, on all public holidays in Peru, our prices will have a 50% increase.
Pick up from Callao port

Transport

Guide in English or Spanish

Customized service

All entrance tickets

Tolls
Parkings

Return transport to your place
The meeting place will be outside Callao's Port, we will be there waiting for you with a sign with the name of the agency "Haku Tours". There will be the guides to start the tour.
In case of changing the meeting place, customers should call us or send an email before leaving the port to coordinate the new place where we will be waiting for you.
Wear comfortable clothes and shoes

Sunglasses

Sunscreen

A hat

Water 
Related Lima Shore Excursions