Caral The First Civilization in América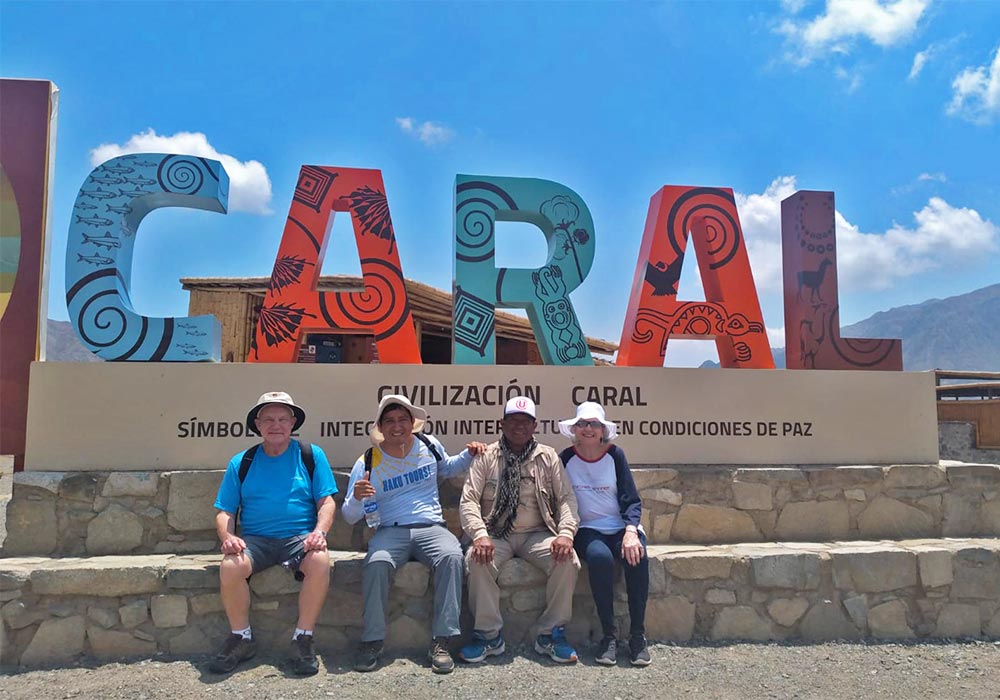 Caral is the oldest known city in the Americas. Developed simultaneously with the ancient cultures of Mesopotamia and Egypt about 5000 years ago. The archaeological site of Caral is among Peru's most impressive ruins and makes a popular full day trip from Lima.
Caral is considered one of the oldest urban settlements in America and was declared a World Heritage Site by UNESCO.
As you tour this enigmatic place, you will marvel at the majestic pyramids, complex canal systems and ceremonial plazas that bear witness to the civilization that flourished more than 5,000 years ago.
You will discover the mysteries that surround this ancient city and immerse yourself in the history and culture of one of the most important civilizations in pre-Columbian history.
A tour to Caral is an unforgettable experience for lovers of archeology and those who seek to connect with the ancestral legacy of humanity.
Although initially discovered back in 1948, recent excavations of Caral revealed an elaborate complex of temples, sunken plazas and some of the largest terraced pyramids in the world, leading archeologists to ponder the chance Caral being the fabled "Mother City" of ancient civilizations.
Now open to the public, the site has garnered acclaim for its beautifully preserved ruins and intriguing collection of artefacts, which include a quipu (a unique knot system used by ancient Andean civilizations) and a number of musical instruments fashioned from animal bones, but definitely, no trace of warfare or weaponry.
Lunch is not included but we will help you to organize a meal in one of the typical restaurants in caral. Lunch on these place are a little pricy , around S/. 35 soles main course
For 1 person: 255 USD
From 2 to 4 people: 159 USD each
From 5 to 10 people: 139 USD each
Pick up from your Accommodations.
Private transport.

English-speaking guide.

Customized service
All entrance tickets.
Tolls
Parkings
Return transport to your place
All our prices include pick up and drop off to your hotel only when it is in: Miraflores, San Isidro, San Miguel, Barranco and Lima centre. Outside these places you have to pay a small fee for your pick up/drop off.
Wear comfortable clothes and shoes

Sunglasses

Sunscreen

A hat

Water 

Battery for your camera.