Lima's Fantastic Tour: City Tour + Dinner + Magic Water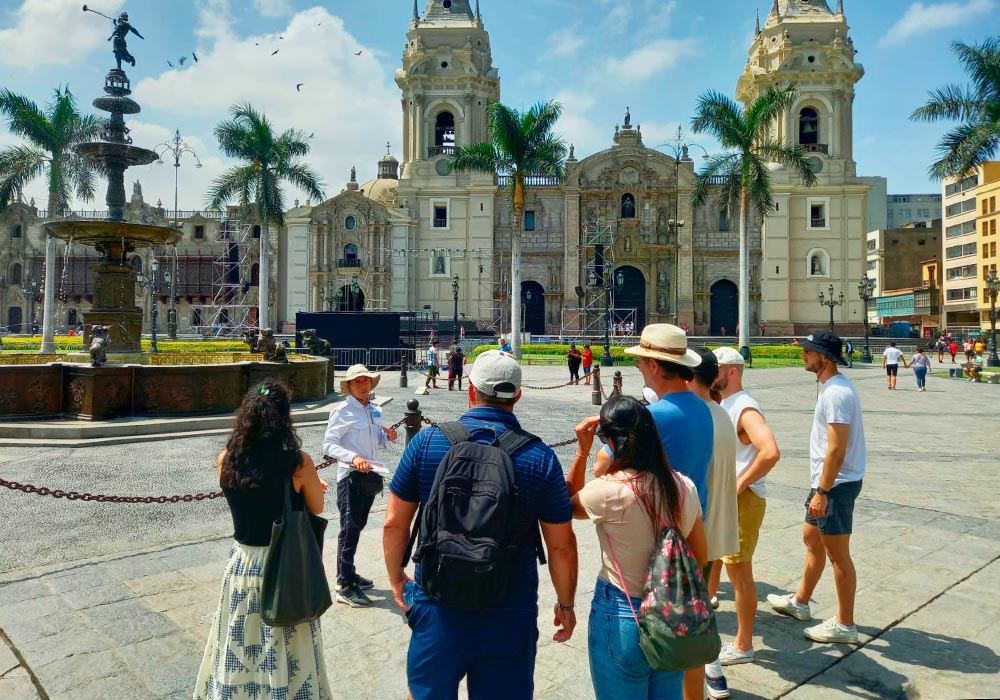 We will take you to the great Historical Center to enjoy a walking tour visiting: palaces, castles, beautiful wooden balconies and misterious underground catacombs. Then we will go to The Magic Water Circuit, one of the main atractions that Lima City has to offer by night, considered a highlight by the locals and is a must see.
1. City of Kings & Queens Tour
Get acquainted with the Peruvian capital, and learn about when it was founded in 1535 and became the "City Of The Kings"
We are going to pick you up from your hotel and take you to a fascinating walking tour in our historical center. together with our expert local guide
We will show you the palaces and castles our city hide, we are also giong to take you to our great Saint Francisco Monastery and the impressive underground catacombs.
2. Magic Water and Lasers Show Tour
One of the main atractions Lima City has to offer by night.
It is considered a highlight by the locals and is a must see has the Rcord Guiness for the largest fountain complex in the world, displaying 13 distinct fountains and many are interactive.
All of the fountains are illuminated at night, many with continuously changing color schemes. A colorful laser light program synchronized with classical and Peruvian music makes the fountains sparkle and shine as the water flows in unique patterns and shapes.
For 1 person: 105 USD
For 2 – 3 people: 80 USD each
For 4 – 6 people: 75 USD each 
For 7 – 10 people: 70 USD each 
Pick up and drop off to your hotel
Professional tour guide. in English /Spanish language
Customized service
All entrance tickets
Dinner
Tolls
Parkings
All our prices include pick up and drop off to your hotel only when it is in: Miraflores, San Isidro, San Miguel, Barranco and Lima centre. Outside these places you have to pay a small fee for your pick up/drop off.
Monday to sunday: 2:00 p.m.
Wear comfortable clothes and shoes

Sunglasses

Sunscreen

A hat

Water 

Battery for your camera.