Given the growing interest and demand of visitors to Machu Picchu, we find ourselves with a limited number of daily tickets that sell out quickly. To guarantee your experience and avoid inconveniences, we urge you to ask for availability before making any type of reservation.

We thank you for your understanding and preference.
Machu Picchu By Train Full Day From Cusco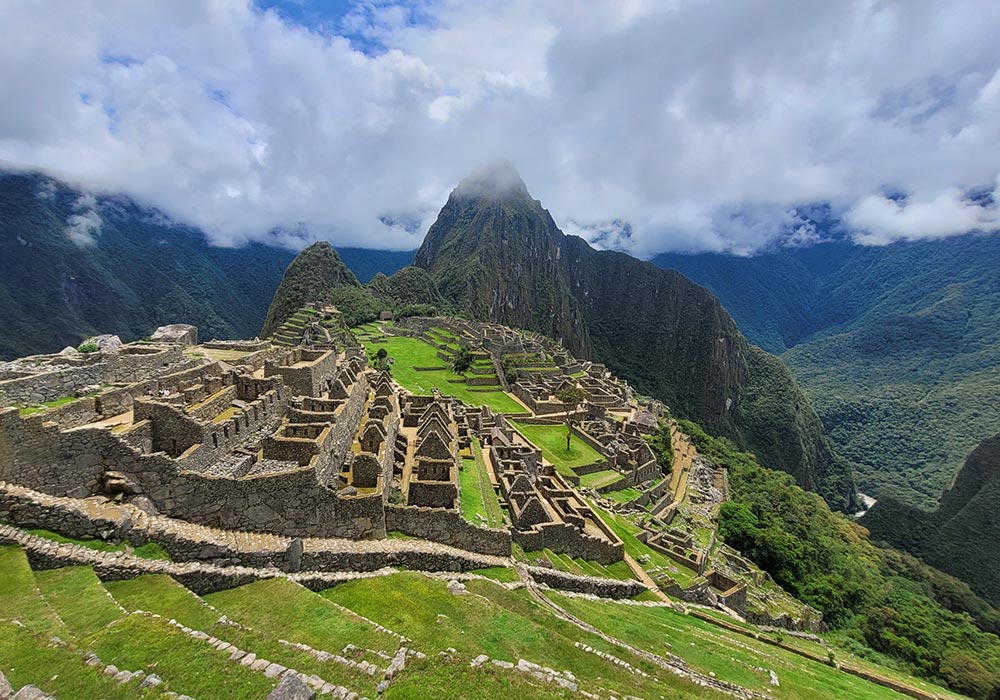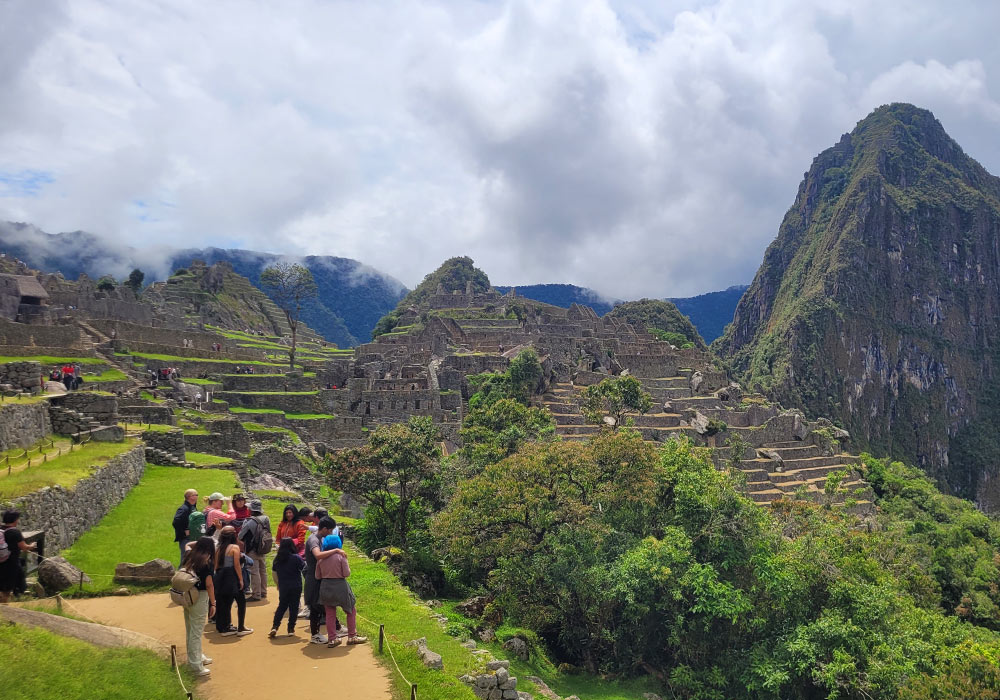 The Machu Picchu archaeological site is an impressive and historical place that attracts tourists from all over the world. A tour to Machu Picchu by train is one of the most popular options to get to this impressive ancient city of the Incas in Peru. The journey takes around 3-4 hours, passing through beautiful Andean landscapes and offering stunning views of the surrounding mountains.
Pick up from the hotel at 06:30, and transfer to Poroy train station.
Board a train to the Machu Picchu Pueblo called Aguas Calientes. The train route passes through the stunning, natural landscapes of the Sacred Valley.
Before taking the bus to Machu Picchu citadel, we will have lunch at a local restaurant.
After lunch, at about 12:30, take a bus to the Machu Picchu archaeological site (2,430m/7,972ft). Declared a UNESCO World Heritage Site in 1983 and one of the New Seven Wonders of the World in 2007, the mountaintop fortress earned every bit of its notoriety.
Around 13:30, the guided tour begins; the guide expertly directs through the astounding ruins and main streets. Then wander around the town squares and climb the intricately carved stairways made of stone. Machu Picchu is considered the world's spiritual center by esoteric wisdom.
The guided tour takes around two hours and 30 minutes.
After the guided tour at 16:00, take the bus to Aguas Calientes.
Board the train to return to Cusco. Upon arrival to Poroy station, reception and transfer to Cusco city; drop off at the hotel; the arrival time is about 21:55.
NOTE:
🚂

Expedition train — Cusco (07:35) – Aguas Calientes (10:52)

🚂

Expedition train — Aguas Calientes (17:23) – Cusco (20:52)
All travelers under age 18 must be accompanied by an adult.
For 2 – 3 people: 388 USD each
From 4 Up: 359 USD each
Guided by local English or Spanish speaking guide.
Meals: Lunch
Transport, bus up and down
Expedition train tickets,
Entrance to Machu Picchu
Monday to Sunday: 06:30 am