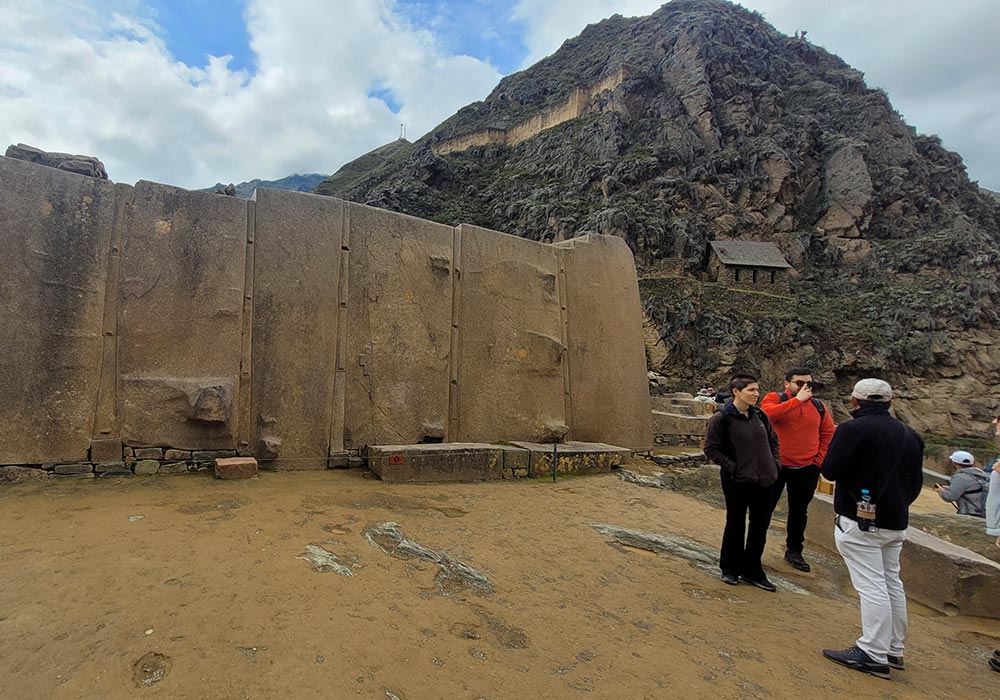 Discover the natural and cultural beauty of the Sacred Valley of the Incas with our tour. Immerse yourself in ancient history as you visit impressive archeological sites like Ollantaytambo and Pisac. Enjoy local food and traditional art at the Pisac market. In addition, you will be able to enjoy impressive views of the Andes mountain range as you move through the valley. Do not miss this unique and unforgettable experience!
Pick up from the hotel. We will then embark on a journey back to the Inca Sacred Valley
 Beginning in Pisac, 31 km from Cusco. The ancient archeological site and city are on top of a mountain. We will have the chance to witness firsthand the impressive stonemasonry skill of our ancient ancestors. After that, go down to the lovely small town and check out its lively Market, where we buy delicate, beautifully handcrafted goods made in the area.
Then, continue to Ollantaytambo, a military, religious, and agricultural center of the Incas located at the top of a mountain. Note: unlike other small towns, this one has maintained its original Incan design, including outstanding stone buildings and narrow streets. It was once used as a fortress and administrative and urban center.
Afterward, we will have a stop in Chinchero; its constructions take back in time since they were built over the foundations of the Incas. Rustic mud houses made of adobe dot the landscape, on which white stone structures with thatched roofs also stand.
At the end of the tour, the arrival time to Cusco is about 18:30 p.m.
Highlights
Star attractions of the historical valley are the artisanal markets of the ancient Inca citadels of Pisac and Ollantaytambo.
Pisac Market is perfect if you're looking to bring back some souvenirs as it offers an exceptional crafts and ceramics section where you can purchase them from locals.
Don´t miss Ollantaytambo, one of the most well-preserved Incan towns in Peru built into the hillside affording privileged views.
Chinchero is the weaving center of Peru, and it is possible to watch local women spin and weave wool into lovely patches of fabric.
NOTE:
Due to restrictions on the city's access roads, pickups from some hotels may be on foot
Maximum groups of 16 people
From 2 people up: 52 USD each
Transport
Lunch
Professional guide in english and spanish.
Guidance in other language (Germany, French, others), in case you request them, please ask
your travel agent.
Entrance ticket:
Partial Tourist Ticket (valid for 2 days) – US$ 32
General Tourist Ticket (valid for 10 days) – US$ 55
Anything not specified in the itinerary description.
Monday – Sunday:  7:30 am