The Golden Civilizations Tour: Pachacamac + Lunch + City Tour (From Callao Port)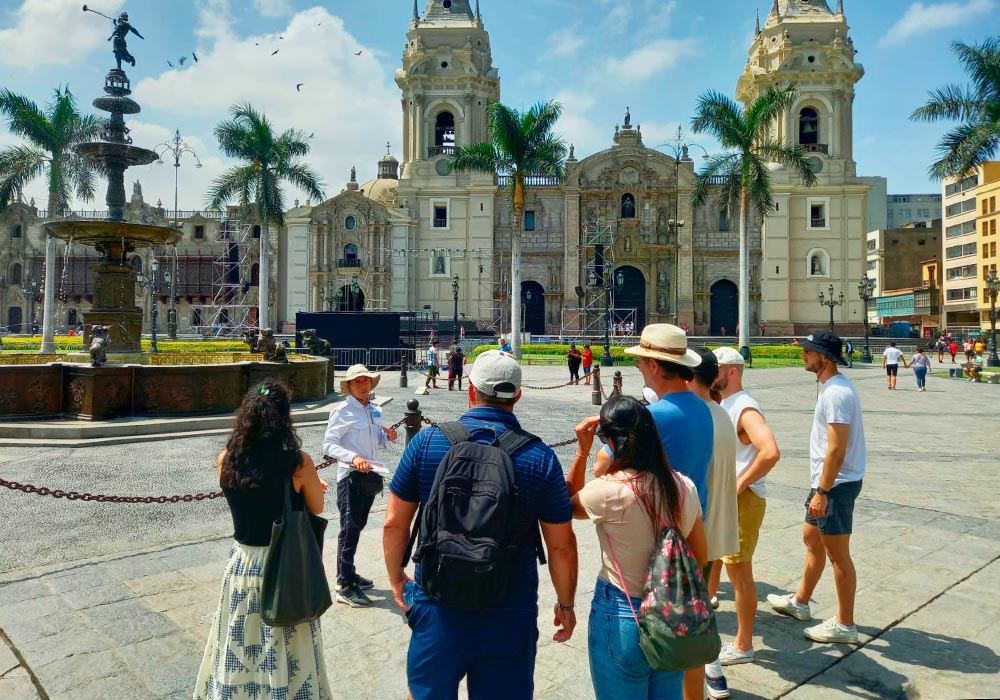 Visit the historical center with its big impressive palaces, cathedrals and underground catacombs, we will show you how was the life of "The Kings" in Lima. Then we will take you further to the past, in the Pachacamac archeological site you will see ancient huge Inka constructions, long wide Inka trails and Pyramids.
1. PACHACAMAC INKA  PYRAMIDS
It was a very important oracle in the Inkas time, the name is in Inka/Quechua and means "Hearth's Creator".
Everybody wanted to come to Pachacamac to visit and say thanks to the creator.
Pachacamac was also the place of human sacrificies and payments to the mother heart, natives celebrated large festivities in honor to the gods.
2. CITY OF KINGS & QUEENS TOUR (CITY TOUR)
We are going take you to a fascinating city tour in our historical center. Together with our expert local guide, we will show you the palaces and castles our city hide.
We are also going to take you to our great Saint Francisco Monastery and the impressive underground catacombs.
For sure we won't miss to visit  "The Main Square", other great places you will visit are: The Wall Park, Train Station Palace, "Cordano Bar", Jiron de la Union Pathway, First Fotoshop Palace in southmerica, Post Office Palace, Domenicans Tower, Historical Rimac Bridge and lovely sourrounded wooden Balconies.
From 2 – 5 people: 105 USD per person
From 6 – 10 people: 100 USD per person
From 11 – 12 people: 95 USD per person
From 13 – 14people: 85 USD per person
Pick up from Callao port

Transport
English/Spanish speaking tour guide
Customized service
All entrance tickets
Lunch in a local restaurant
Taxes
Return transport
The meeting place will be outside Callao's Port, we will be there waiting for you with a sign with the name of the agency "Haku Tours". There will be the guides to start the tour.
In case of changing the meeting place, customers should call us or send an email before leaving the port to coordinate the new place where we will be waiting for you.
Wear comfortable clothes and shoes

Sunglasses

Sunscreen

A hat

Water
Related Lima Shore Excursions