Traditional Cusco City Tour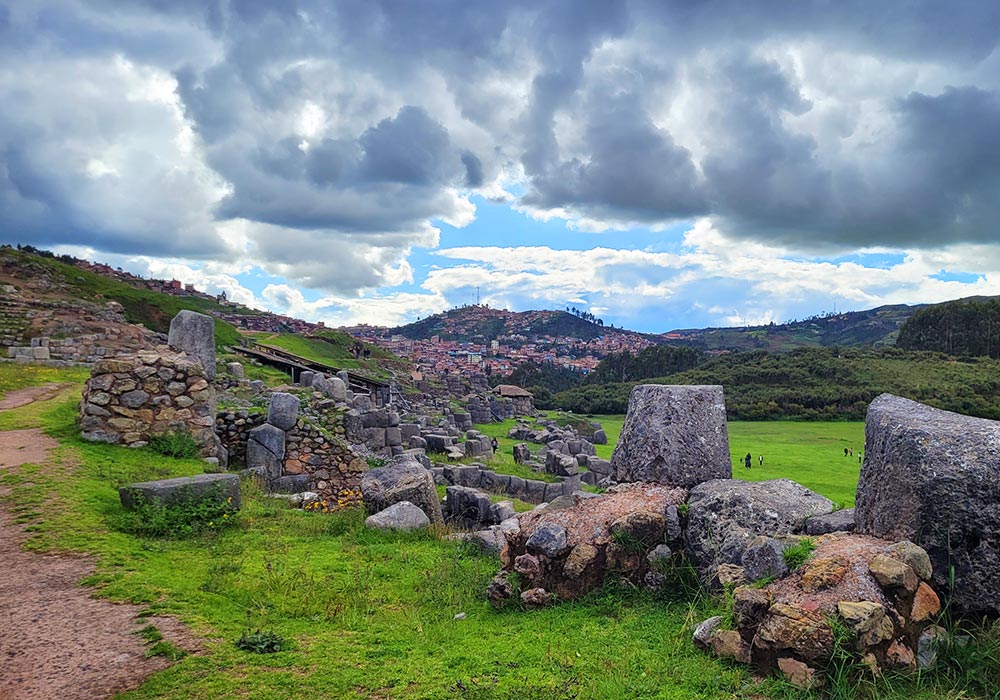 Cusco offers a unique blend of history, culture, and natural beauty, making it a fascinating destination for travelers from around the world. Just outside of Cusco, you'll find 4 impressive archaeological sites: Sacsayhuaman, this fortress-like structure consists of massive stone walls and offers breathtaking panoramic views of Cusco. We will also visit Coricancha, the most important religious and ceremonial site in the Inca Empire, Puca Purara and Tambomachay.
Pick up from the hotel tour begins from Cusco's Main Square, Plaza de Armas.
Includes a visit to Cusco's cathedral, see the intricate woodwork and colonial paintings containing detailed Incan iconography. Afterward, we will head to the Temple of the Sun (Korikancha), upon which the Convent of Santo Domingo was built. Interesting fact: according to a legend, this temple was entirely gold plated, leaving many conquerors impressed with its magnificence when they came here!
The tour continues with visits to 4 archeological sites: Sacsayhuaman is an archeological complex, a masterpiece of Incan architecture; see mindboggling huge stone blocks, almost 9 meters in height, that are still placed perfectly. Qenqo Temple is a temple dedicated to animal worship.
Puca Pucara is another Incan archeological site located on top of a hill, used as a fort and administrative center. Tambomachay, which is also known as the Inca Baths.
HIGHLIGHTS
⛪Cusco's cathedral
☀️Temple of the Sun (Korikancha), an important Inca religious site dedicated to their Sun God.
🌞Sacsayhuaman
NOTE:
Maximum groups of 16 people.
Due to restrictions on the city's access roads, pickups from some hotels may be on foot
Guided: by local quality English or Spanish speaking guide.
Transport
Entrances (Cathedral and Koricancha)
Partial Tourist Ticket (valid for two days) – US$ 32, or General BTC (valid for ten days) – US$ 55.
Tips
Anything not specified in the itinerary description
Monday – Sunday: 13:00 pm